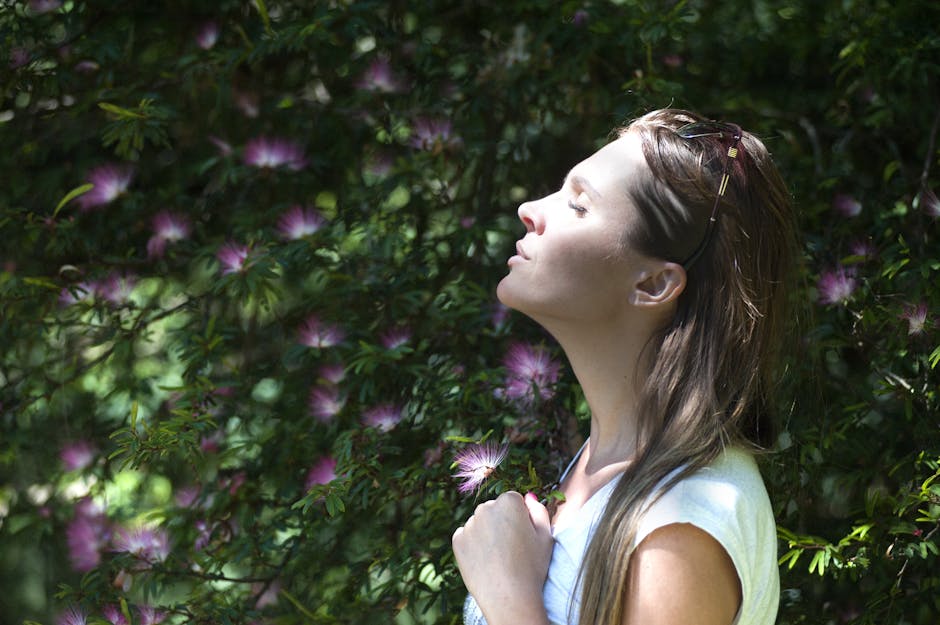 It is irritating when you have a common cold, sinusitis, hay fever or allergies because it temporarily damages your senses, but the most annoying part of all of those is having a clogged nose. It's like your nose is numb, so you don't enjoy smelling the fragrance or the smell of your most craved meal.
Imagine yourself in front of a crowd or even around your circle of friends, and then everyone just started to burst out laughing because you didn't notice some fluid started out dripping from your nose and you didn't even feel it. Or doesn't it bother you when you constantly blow your nose until you used up a roll of tissue and your nose doesn't still feel right because somehow there's always something left deeper inside that you just can't get rid off.
Well, all of these situations may be considered harmless, but for the one experiencing this tragedy, it produced a lot of anxiety.  So what usually happens in this kind of situation is you cancel your plans and stay at home to deal with your nose, or you constantly go to the powder room to check if something's dripping off your nose, or you just give up and place a bunch of tissues inside your nose.
But, thankfully someone created a drug to relieve us from all these worries. You can still go out and enjoy the day without distress. You don't have to pack dozens of tissues in your bag. Lastly, you can enjoy smelling again, take all the fragrance in. Why stress yourself with congested nose when you can joyfully enjoy your day with a solution that fits inside your pocket? Why worry about worst-case scenarios when you can prevent those from happening from the very beginning? The most important question of all is, what is the solution?
Introducing Oxymetazoline Hydrochloride
What is this drug for?
This medication is used to temporarily relieve yourself from congested or clogged nose especially when you are suffering from a common cold, allergies, hay fever and sinusitis. It triggers relief by narrowing the blood vessels in the nose decongesting it temporarily.
How do I Use This?
First, cleanse your nose by gently blowing out any fluids. Second, pinch one hole of your nose not receiving any medication with your fingers, this will prevent you from any further discomfort and use this one hole at a time.
Next, while keeping your head upright, gently situate the spray tip into your nostril and spray the medication as you inhale. Next, sniff hard a few times to be sure that the medication reached the deep inside your nose. Lastly, repeat these steps on the other nostril.
Remember always to clean the spray tip with a clean tissue or gently rinse with hot water. Also, don't forget to replace the cap after using. If unclear, read the instructions as directed in the product package or consult your doctor about this product.
What are the no-no's when using this product?
Avoid spraying the medication in your eyes. Don't overspray to the extent that it reaches the middle inside of your nostril or the nasal septum. Remember that this product only provides temporary relief. Avoid using this product so much as it has some side effects like redness and swelling inside the nostril and increased runny nose. If the following symptoms happen, immediately stop using and consult your doctor.
Before using, ask your doctor as this product contains inactive ingredients that may cause an allergic reaction. Use this product with caution when used for children as they are more sensitive to the effects of this drug.
Takeaway
The good thing about this product is that it is available over the counter, so it really is accessible to relieve your suffering in an instant. Some products have a menthol sensation upon application this will give you a satisfactory effect besides that decongestion. This product is available all over the globe and has received some positive impacts about its effects.
Some companies offer Oxymetazoline HCL drug Coupon or discounts so customers can enjoy the product at the same time it's not painful in their wallets. Remember, though this drug offers you satisfaction, abusing this medication can also have its downfalls like experiencing its side effects. Use this drug responsibly and when clearly needed. Don't use this medication for other reasons and don't self-medicate.